Year 7 Careers Workshop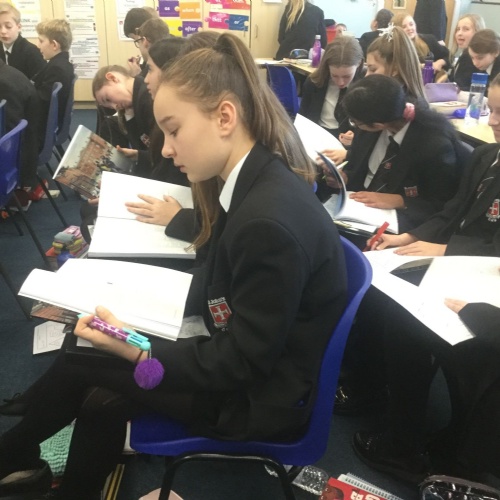 On 4th December Annabel Collins from Worcester University came in to talk to us about careers.
She told us about a range of courses that you could do at University and we had to think about the career that we might like and the route that we might go down to reach our goal. I (Connor) said that I would like to be an author and I'm planning to study English and computing in the future. I like the idea of being an author because it's one job where you can express your imagination and have other people enjoy your ideas too. I (Frankie) would like to be a mechanical engineer for the Royal Air Force. I like building and messing about with cogs and engines so I think that I would enjoy the work. It is a very important job in the RAF. We enjoyed seeing the variety of jobs, hearing that you don't need to choose at a young age and knowing that you can decide your future for yourself.
By Connor Gibbs (7MMO) and Frankie Brewer (7MMO)