Humanities Enrichment Day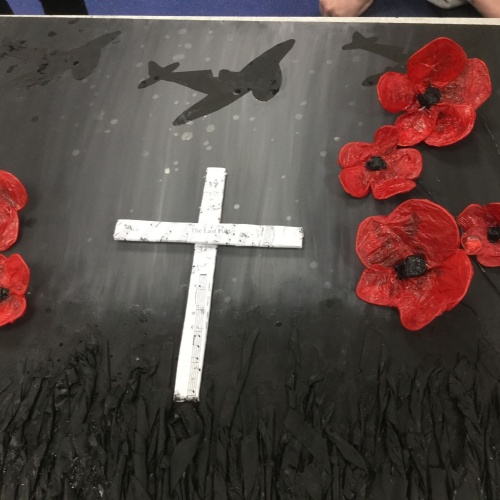 On Friday 15th November the school held a Humanities Enrichment day. The day embraced 'literacy across the curriculum', with the subject content provided by Mr. McEvilly Head of History and Mr. Hirst, Head of Geography.
Key Stage 2 pupils spent the day exploring the theme of Fair Trade. They began by attending an assembly on the topic, delivered by Mr. Hirst, before returning to their classrooms where each class was allocated a particular Fair Trade product to research. They then completed a series of activities, which would help them to complete the main activity - an illustrated narrative poem based on the theme of Fair Trade.
Key Stage 3 pupils explored the theme 'Shot at Dawn', considering whether or not the executions were justified and whether the heroes ever really received justice. They then analysed a range of World War poetry before producing their own illustrated narrative poem in the form of a short book, based on the theme.
In addition to the above, Mrs Davenport and Miss Sedgwick also ran art workshops during the day.