Year 7 & 8 - Bromsgrove and Redditch District Cup
Massive congratulations to St John's Y7 and Y8 rugby teams in their recent success in the Bromsgrove and Redditch district cup tournament.
Our Year 8 team battled their way to the final with tough group games, and a nail-biting semi-final against Parkside, to come up against a formidable opponent in Astonfields who kept the boys at runners up in an action packed final that ended with the final score being 34-12 to Astonfields and St John's taking away the silver medal. The year 7 boys also had a successful tournament with great skillful rugby on display and some tough, physical battles between the other schools. They reached the final of the same tournament and emerged champions after a bruising 43-12 win over Ridgeway in the final. They were all extremely happy with their victory and from their past performances thoroughly deserved to come away with the cup.
St John's Year 8 team Runners up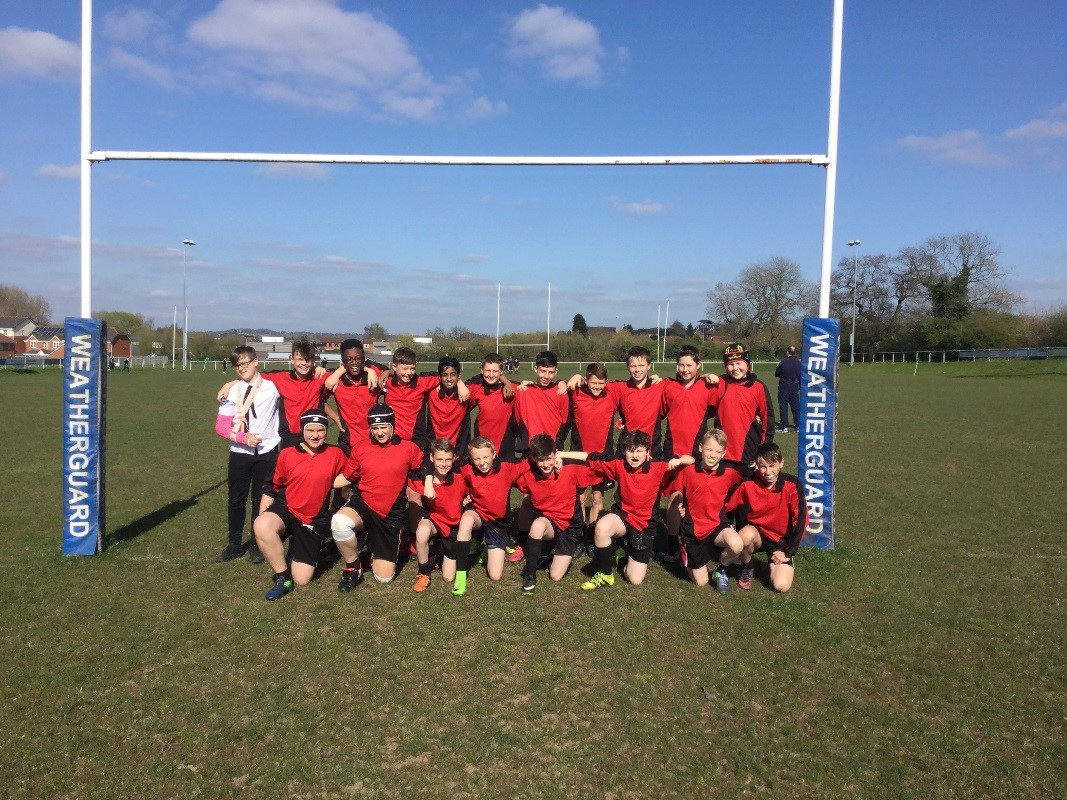 Back row: Liam Lewis, Zak Bennett, Devante Adams, Bobby Atkinson, Haroon Rashid, Harry Thomas-Rich, Toby Payne, Sam Carter, Luke Schofield, Stephen McCallum, Charlie Deverill-Skelding.
Front row: Toby Csonder, Josh Leonisio, Ptolemy Bignall, Connor Robinson, Daniel Arkell, Enzo Maurri, George Roke, Cameron Crawford
St John's Year 7 team Cup winners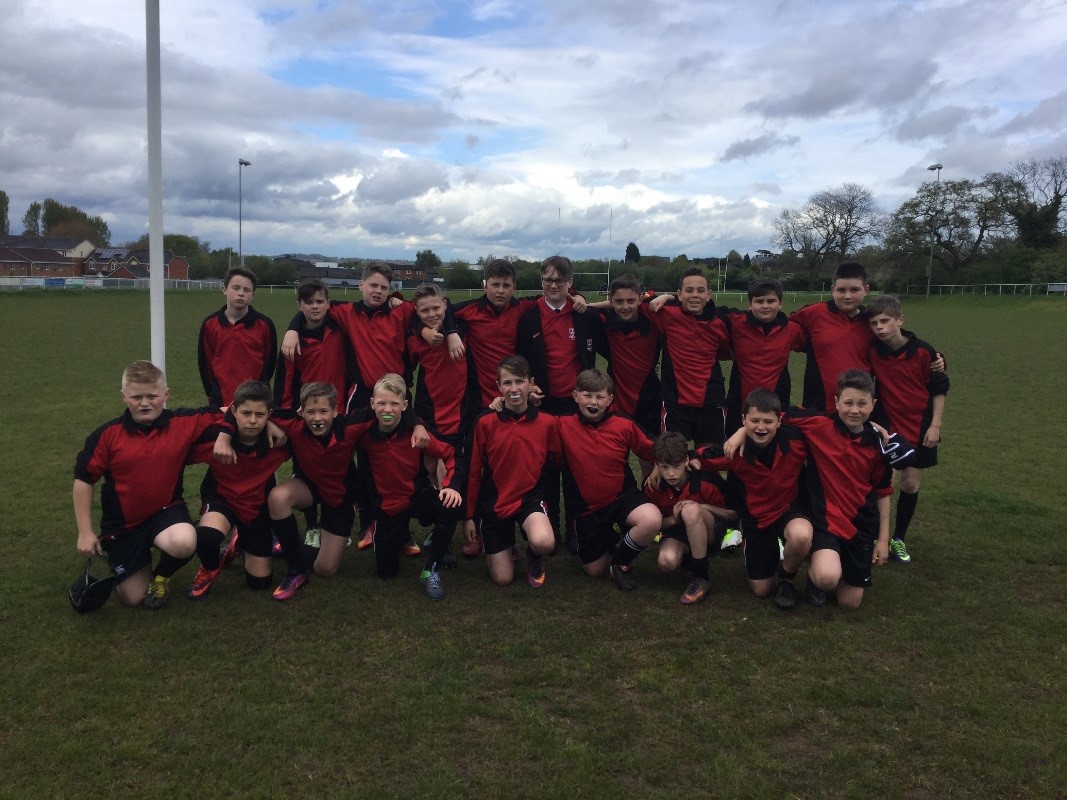 Back Row: Sam Godfrey, Josh Gumley, Miles Thompson, Callum Yeomans, Jacob Lynch, Liam Lewis, Louie Chapman-Hart, Charlie Muir, Leo Cadman, Keanu Swain, Josh Byng.
Front Row: Kian Kinsella, Callum Holland, Luka De Waal, George Roke, Cameron Crawford, Levi Bradley, Isaac Bridge, Jack Ellis, Morgan Goode