Children's University Graduation
On Monday 9th July, 59 children from St. John's C of E Middle School Academy were invited to The Arena at Worcester University for their annual Children's University Graduation.
The children were all treated to a delicious afternoon tea with their guests before they put on their caps and gowns for the procession and graduation ceremony. Libby Ranford, a year 6 pupil at the school commented, "I felt very proud when I went up on stage." Georgia Lawrance, also a year 6 pupil noted that "I had a really fun time – it was exciting to receive my award." Children's University is an International critically-acclaimed charity which encourages all children aged 5 to 14 years to try new experiences, develop new interests and acquire new skills through participation in innovative and creative Learning Activities outside of the school day. Mrs Eleanor Taylor is the coordinator of Children's University at St John's Middle School Academy- "It was a great afternoon at Worcester University. Our pupils looked so smart in their caps and gowns, and their proud family members looked on with tears in their eyes. At St. John's, we offer many clubs and activities for the children to become involved in. The children have been working hard all year to gain credits in their Passports to Learning by attending various clubs and completing different activities. In order for the children to gain as many credits as possible, we are also seeking to get the clubs and activities in the local community validated with the Children's University."
If you run a club or an activity for children aged between 5 to 15 years and would like to learn more about getting your club validated to become a learning destination, contact Annabel Collins on, [email protected]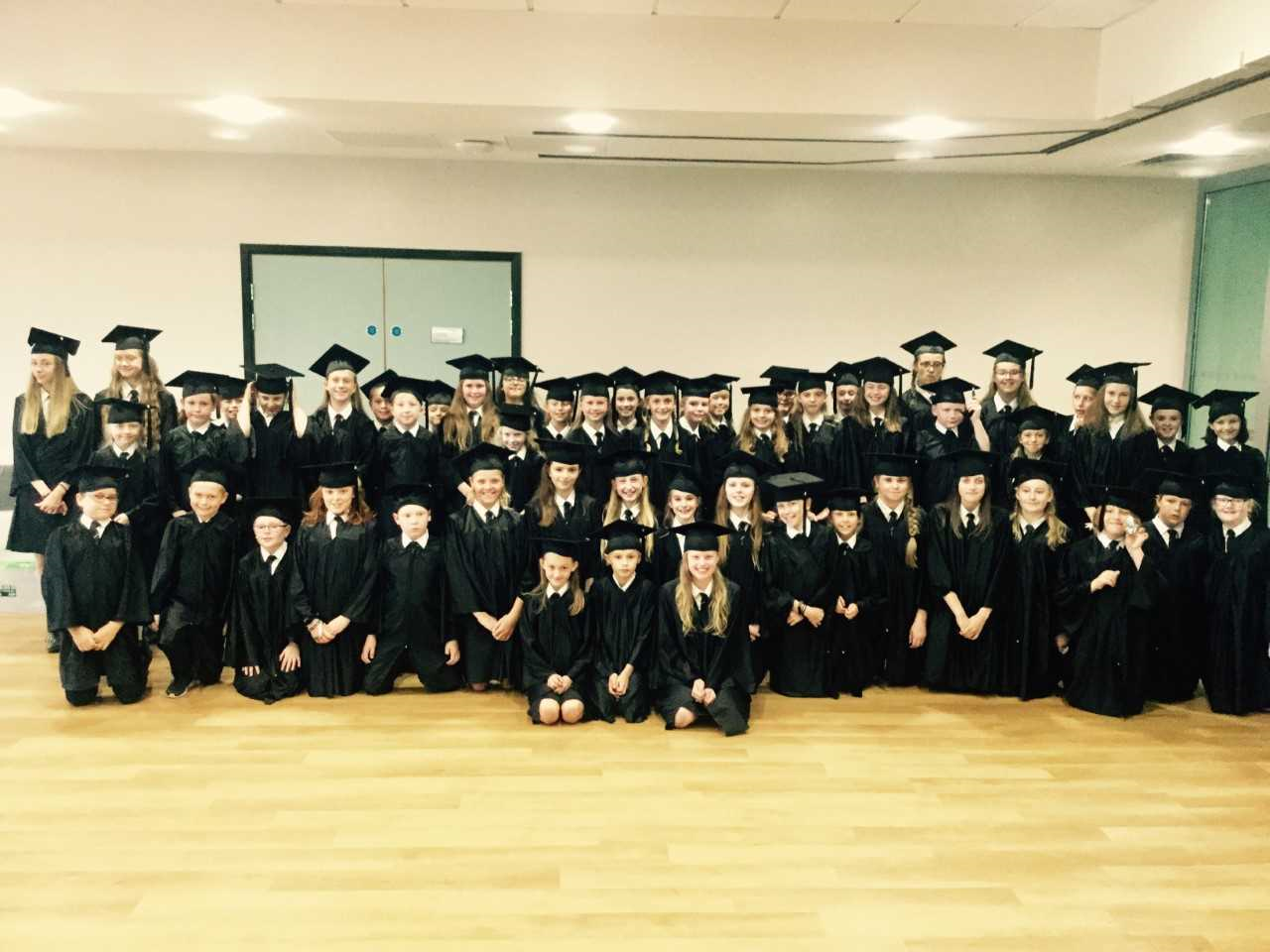 Pictured - Pupils from St John's C of E Middle School Academy.