Worcestershire Skills Show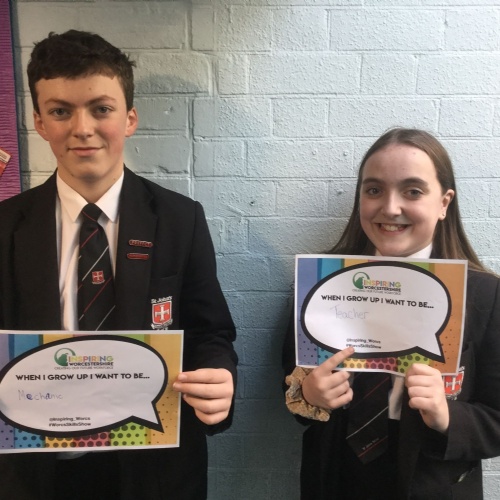 On Wednesday 4th March, Mrs Woodward took our Year 8 pupils to the Worcestershire Skills Show at the Chateau Impney.
The Worcestershire Skills Show is Worcestershire's largest careers event. The event provides young people in school years 7 to 13 years with the ability to interact with Worcestershire's largest employers from a variety of industries including: Science, Technology, Engineering, Math's, Hospitality, Advertising, Marketing Professional Services and Public Services. Young people are given the opportunity to gain an understanding of the career pathways available to them and to find out about the skills and qualifications that employers are really looking for.
This year the show was even bigger and better and saw over 3000 young people through the doors with 80 employers exhibiting. There was something to suit all interests, and young people were encouraged to undertake a variety of have a go activities to demonstrate the different roles available across a large variety of industries. As well as learning about Apprenticeships, Higher Education pathways, University Options, STEM Careers and Employability Skills through a variety of tech talks.