Walk for Primrose Hospice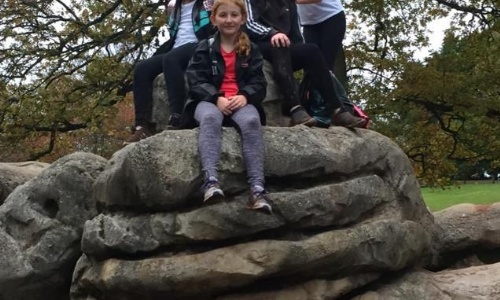 Four girls from year 7 have taken it upon themselves to raise money for the Primrose Hospice, they decided to see how far they could walk in one day.
They launched their walk with year 7 and have been collecting donations. A huge well done to Simrit Chahal, Isla Moore, Emma O'Mahony and Kayla Edwards.
"During a day in Half Term, we decided to do a walk for charity. The charity we have chosen is the Primrose Hospice. It is a local charity which helps people with life-limiting conditions. Throughout the lockdown they continuously supported patients and their families in such a hard time. On Friday 30th October, we started our walk at Lickey Hills car park. We made our way up the Lickey's and the surrounding area. We walked a total of 40.8 miles (10.2 miles EACH) which tired us all out. Although it was worth it for the chippy at the end! We have raised a total of £450!!"