Family Tree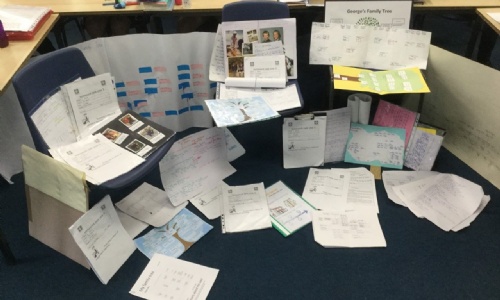 In history children have been creating Family trees. This is a good example of pupils gaining cultural capital, by interviewing grandparents and comparing and contrasting their lives. Some pupils also found interesting family stories connected to the world wars. One pupil produced a physical family tree!
"Here is a picture of just some of the fantastic history projects conducted by 5AKE. This was part of year 5 independent research, where pupil had to gather information and track back members of their family tree (with some projects tracking all the way back to the 1700's!). Pupils interviewed family members, questioning them on the experiences they went through and understanding how it differs from today's society.
They then took the time to come and present some of these to the class, sharing their stories and their family histories. What a fantastic effort from all students"