Head of School Message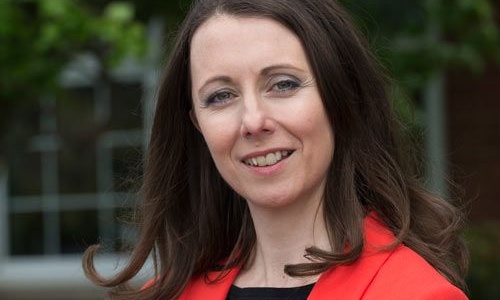 As I reflect on the first three weeks of the Spring Term (is it really only three weeks?) I am once again immensely proud of the whole school community.
Their adaptability and resilience when confronted with yet another lockdown and the introduction of remote learning, has been admirable. It is wonderful to visit the classrooms and be able to see and interact with our children on the screen as they work alongside their peers in school. Although far from ideal, it gives our children a sense of still belonging, giving them a purpose and structure to their day, whilst allowing their teachers to continue to teach the planned curriculum and support the children on their educational journey.
Educationally this lockdown is very different to the first one, as there is a national expectation that children engage with our remote learning offer and schools are being held to account for this engagement. There are no expectations that we provide the face to face Zoom lessons that we are, but at St John's we were ready, as we had been planning for months behind the scenes to deliver the very best education that we could if another National Lockdown occurred. This planning has certainly paid off.
The pupils engagement in lessons has been admirable and I thank all of our families for the support they are offering their children in accessing their Zoom lessons. Please continue to contact us if you require any support for your child, be that educationally, technical or emotional. Likewise, if your child is unwell and will not be accessing lessons that day, please continue to report this to the office in the normal way, as we are still keeping registers and monitoring virtual lesson attendance.
We are aware that virtual lessons can be very tiring for our children and following very useful feedback, we introduced a weekly screen free Wellbeing Afternoon. This has been greatly welcomed by many of our families and we have thoroughly enjoyed seeing the photographs of the children engaging in time away from their desks. The Zoom yoga and relaxation sessions have proved very popular and I am still feeling a little sore after my over enthusiastic participation this week.
To continue along the theme of wellbeing, we decided to suspend homework, other than spellings and reading, to ensure children have time to relax and engage in other activities. There is no expectation that our children work after their Zoom lessons have ended and the work sent to them on Epraise is not in addition to their virtual lessons, but part of them. If you have any concerns about the amount of work your child is receiving please don't hesitate to contact their form tutor in the first instance, who will be happy to assist. We will be sending a questionnaire out to all parents next week as we value your feedback and continually strive to adapt our offer to provide the very best support we can to our children.
St John's is certainly not closed, life here is as busy as ever but just in a way that adapts to the circumstances we find ourselves in. School life will return to normal one day and this experience will make us stronger and more appreciative of our St John's family. The light at the end of the tunnel, however distant it may feel, fills us with hope and the strength to carry on, as I hope it does you.
Until then please take good care of yourselves, stay safe and well and remember St John's is still very much open and here for you.