Head of School Message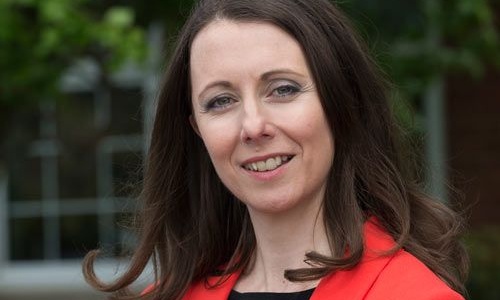 Dear Parents/Guardians,
As January turned to February this week, I have found renewed optimism that Spring is just around the corner. On the journey to and from work this week I have noticed that the mornings and evenings are a little lighter, green shoots of daffodils are appearing in my garden and in the shops there are signs of Easter (a little too early for my liking, as my love of chocolate tests my resolve to walk past without purchasing) Although, I believe that the weather is still forecast to throw some potentially challenging and chilly conditions at us, a change to Spring is imminent.
Perhaps my optimism is also renewed with the Prime Minister announcing a potential date for reopening of schools, although no details have yet been released as how this may look. It does however seem that there is an end in sight and our St John's family will be able to resume some normality once again. How I long to see the children playing freely in the school playground without the need to maintain year group bubbles and to hear the sound of singing fill the school hall.
I hope if anything the last year has taught me, it is to appreciate the small things in life that happen without notice every day, as when they have been taken from us their loss has had a significant impact.
Life in school has continued to be busy with the Zoomers and Roomers being taught simultaneously throughout the school and frequent visits from Reggie the school dog wearing his new St John's Jumper and showing off his recently learnt skills to raise our spirits. I was hugely impressed by the skills of our children who entered the House photograph competition, there were entries that a professional photographer would have been proud to have taken. Mr Cowdery had an unenviable task when it came to judging, so congratulations to all our winners, but also to all those who took part.
Thank you for everyone who took the time to reply to our Parental survey, the responses were overwhelmingly positive and the supportive comments welcomed and shared with the staff. In response to the survey and our desire to constantly improve, we have updated our Assessment and Feedback policy to ensure it continues to meet the needs of our pupils who are learning remotely. A separate letter will be sent from Mrs Hine and myself clearly outlining the amended Feedback and Assessment policy. As always if you have any queries please don't hesitate to contact us either at the school office for general enquires, or your child's form tutor for more specific enquires regarding your child's wellbeing or school work. We will be sending out a pupil survey next week as it is important to us that we have the views of all our stakeholders and the children are at the heart of everything we do and their views are very important. Please encourage your child to complete the survey as honestly as possible when they receive it.
Please continue to look after yourselves, get in touch if you need any support whatever that may be and have a restful half term when it arrives. Take Care