Head of School Message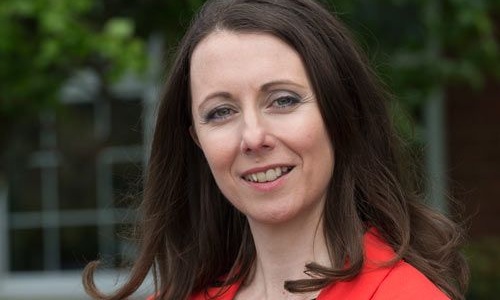 Dear Parents/Guardians
Since our last newsletter we have received the news that we have all been waiting for, that schools can fully re open again and welcome back all pupils.
I am not sure who welcomed the news the most, teachers who are exhausted and weary from trying to grapple with new technology, adapt lessons for virtual delivery, whilst also teaching children physically in the room, or parents who just want their children to return to some sense of normality and be able to leave the house and socialise with their friends once again.
Whilst Zoom has served us well, there is a sense of relief that we can return to face-to-face teaching with our pupils physically present in the school. Having said that there are many technical skills that we have developed out of necessity during whole school closure that we can continue to make use of in the future. Every cloud has a silver lining!
Preparations are in full flow for next week, with much thought being given to activities to ease children back into school, reassure them that they are safe and address any anxieties that we are aware that many will have.
At the same time we want to celebrate the work they have completed over lockdown and assess pupils progress, addressing any misconceptions and to continue delivering the engaging and well sequenced curriculum.
Whilst we are keen to return to normal we still have to remember that restrictions continue to be in place and this is the first step on the road out of lockdown, so we proceed with caution. Pupils will be reminded of all the procedures that are still in place to keep them safe and although many of the staff are enthusiastically planning extra curricular clubs and activities, these won't be launched at least until after the Easter break, when hopefully restrictions begin to be eased further. The PE department do have exciting plans for house competitions prior to the Easter break, so watch this space!
Things have certainly not stood still over the lockdown and this week has been a testament to that. We have seen the launch of active playgrounds, I need to remember my trainers if I want to join in again, as skipping in heels is not a sensible idea. A celebration of World Book Day with pupils and staff dressed up and enjoying the delight of books and reading, it was wonderful to hear the laughter of the children when they saw the staff in their outfits and hear their discussions about which staff the book shelves belonged to. And finally the training of staff on gaining the Anti-Bullying Kite Mark. All that along with detailed planning for the testing of Key Stage 3, welcoming over 150 critical worker pupils into school daily and of course continuing with the delivery of our remote learning offer. I am glad it is the weekend to have a rest!
I look forward to my next newsletter correspondence with you when I will be able to report on our whole school being back together. Until then please can I take this opportunity to thank you for the wonderful messages of support and thanks we have received during these challenging times and reassure you that we will continue to work tirelessly to support our whole school community in the road out of lockdown.
Have a wonderful weekend and as always stay safe and well