Christmas Card Competition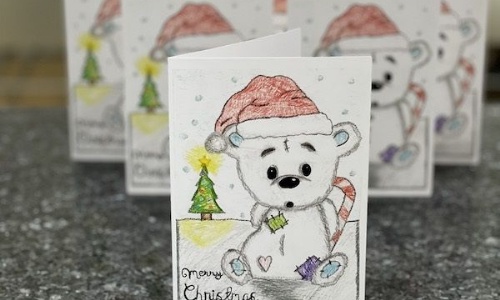 A local IT (computing) company very kindly asked us to design their Christmas card again for this year. They print up the winning design and send it to all their customers. The company is called "Fly-Wheel IT". They awarded an 'Alexa' to the winning entry! ...
The winner of the Christmas Card competition was chosen by the company( Flywheel IT) . Congratulations to Flynn Cleaver in 8CSS. The company was so impressed by the entry of Maisy Faulkner in 5CGO that they decided to give a second prize too. Congratulations to you both!