Year 5 Trip to the Panto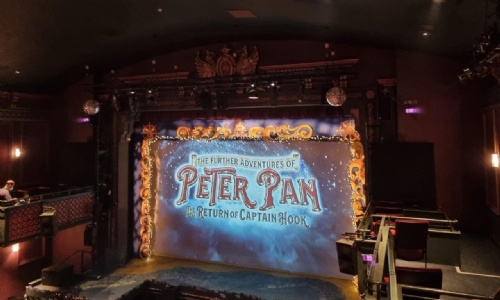 On Tuesday 14th December, we went to see Peter Pan at the Malvern Theatre. On the way, we went on a coach and we saw lots of sights of Worcestershire. When we arrived, we went through the building to auditorium 7 and sat down.
Everyone found the theatre really exciting and fun, especially when we got to join in. The funniest parts were when the 'Tik-Tok Croc' came on and did Tik-Tok dances and also when captain Hook squirted water all over the audience. The saddest part was when Tinkerbelle got captured. At the end of the performance, we got to sing and dance with Captain and Smhee. On the way back, we had lots of fun on the bus and luckily nobody got sick!
People from year 5 said:
"It was a really fun and exciting trip to the theatre" Ellie Godwin
"It was funny and good when the tik-Tok Croc came on stage" Alex Cheshire
By Ethan Hall and Evie Proudman