MAZAK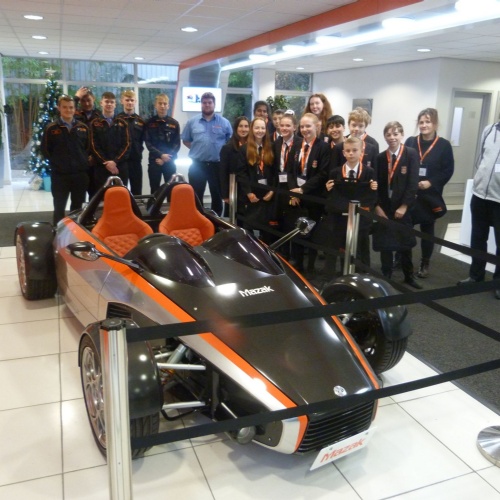 On 27th November Year 8 students visited MAZAK, a large factory based in Worcester. The company have several factories across the world but this is the only one in Europe. They design and manufacture large, high end CNC machines. These machines can turn, mill and laser impressively large chunks of metal. Starting prices are around £60,000 with the largest ones priced at around 3 or 4 million each!
The children learnt about the history of the company and its role in this modern technological world. They were allowed handle a selection of metal objects produced on CNC machines to see if they could guess what the objects were, one being a metal knee replacement.
The pupils were then given a guided tour of the factory by a group of young apprentices and finished up in a large showroom filled with a variety of CNC machines, the end product!
So MAZAK make machines that make machines! This is the second year that we have taken the pupils to the factory and the children again enjoyed it very much, gaining a useful insight into one aspect of engineering, as well as life generally in the world of working in a factory.
"The day was an inspiring event that many other children would enjoy. The factory was bigger than expected and very interesting. Overall an amazing event. Thank you MAZAK." Lilly Carless – 8NB
"It was really interesting to see what jobs would be available when we leave school. The best part was the lazers, there were sparks flying everywhere! A wonderful experience." – Olivia Harvey – 8RSE