Bishop of Dudley Visit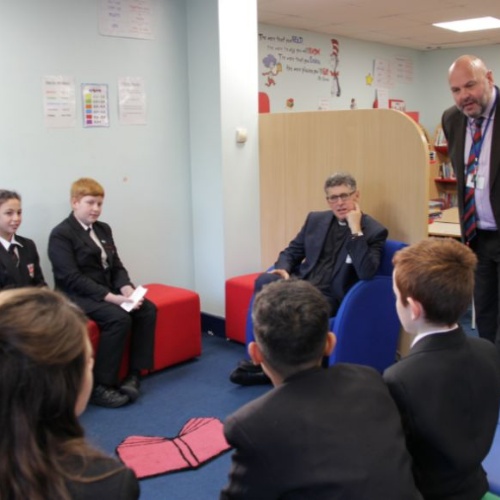 On Monday 4th November, St John's was thrilled to host a visit from the newly announced Bishop-Designate of Dudley, the Venerable Martin Gorick (currently Archdeacon of Oxford), accompanied by Dr John Inge, The Bishop of Worcester and Margaret James, Diocesan Director of Education.
Our guests toured part of the school, answered questions posed by some of our pupil worship-leaders, and took part in Collective Worship with Year 5 where we considered what it means to be 'Wonderfully Made", reflected whilst listening to the choir perform 'Kyrie Eleison' and collectively sang 'O God You Search Me and You Know Me' by Bernadette Farrell, which Archdeacon Martin told us was one of his favourites! A huge congratulations to the soon-to-be Bishop of Dudley from all the staff and pupils at St John's!