Ski Trip 2019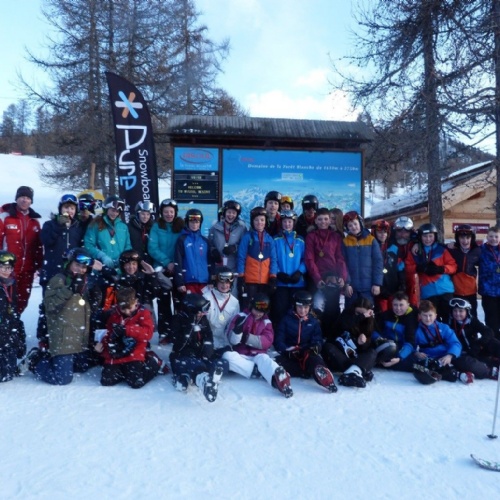 2019 saw the schools final ski trip to Risoul, France before we move onto a new resort in Italy. The trip was a resounding success with 34 of our year 8 students taking to the slopes.
After a fairly relaxed 22 hour coach journey, we arrived in Risoul on Saturday afternoon and were fitted with skis and boots ready for the week ahead. On Sunday we began our lessons with the fantastic ESF ski school instructors. Children received 4 hours of tuition each day and a range of evening activities including bum boarding, ice skating, quizzes and film nights. Friday came around far too quickly and it was time to depart. Everyone had made incredible progress and had a wonderful time.
Thank you to all the parents of the children, the children themselves and the excellent staff for giving their time to make the trip so successful.
It was amazing making unforgettable memories with all my friends.
~Meg Lindsay
It was an awesome week!
~Adam Furness