Shrove Tuesday 2020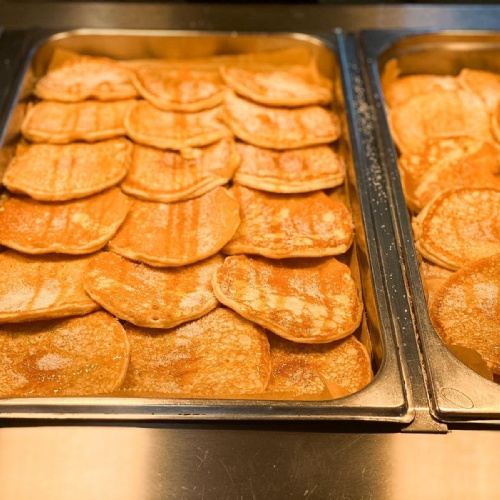 The long build up to Easter is called Lent. The day before Lent begins is called Shrove Tuesday. 'Shrove' means being forgiven for wrong-doings. It happens on a different date each year depending on when Easter is. This year Shrove Tuesday was on 25th February.
Another name for Shrove Tuesday is Pancake Day. Long ago this was a day for feasting and having a good time. People went to church to confess the bad things they had done and would be 'shriven' or forgiven before the start of Lent. As rich foods such as eggs were forbidden during Lent, one way of using them up would be to make pancakes.
Many people make pancakes on Shrove Tuesday and our Canteen were busy all morning filling pancakes ready for the children to buy at break. With 355 pancakes sold in 15 minuets we had some very happy customers!!