Message from Head of School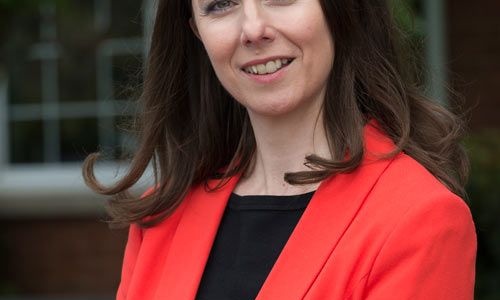 Dear Parents/Carers,
It is heartening to see that St John's school once again exudes an atmosphere of learning and enquiry, a place where lasting friendships and memories are made. The sound of the children playing on the playground and their chatter around school is a welcomed contrast to the sounds of lock down and long may it continue.
Attendance at school since September has been phenomenal despite such difficult circumstances and we finished the half term on 97.3%, which is higher than the same time last year. The school community should be congratulated on these figures and I hope this reflects the confidence you have in St John's on taking all the necessary steps to look after your children both physically and emotionally.
Although school can't operate fully as normal, we have tried to maintain the seasonal calendar of events. These have included our mental health awareness day where the children and staff brightened up the school day by wearing yellow and by following a timetable that included mindfulness and meditation style activities, whilst also raising an impressive £550 for charity.
The first House competition winners were announced just prior to Half Term, well done on all those who were commended for their house crest designs. The House story competition has already been launched and we look forward to sharing the results with you after the judging is complete.
School photos took place, as they always do this term and I hope that they managed to capture just how smart the children look in their St John's uniforms.
Additionally we have celebrated Children in Need with a Pudsey themed non uniform day and Odd sock day to promote Anti-bullying week. Encouraging responsibility and leadership skills is an important aspect of life at St John's and a pandemic isn't going to get in the way of this. Therefore, we have appointed Head Girl, Head Boy and their deputies, as well as Prefects, House Captains, Sports Captains and Arts Captains. Congratulations to all of those elected, as I always say the process of selection starts on their very first day at St John's.
Additionally, we have continued with our worship timetable by recording assemblies for the children to take part in whilst in their classrooms and although this is not quite the same as coming together as a school community, it's enabled us to continue to celebrate and reinforce the importance of our school values. I hope you have had time to watch the Harvest and Remembrance assembly that is now available on the school website and we will endeavour to share more of our collective worship recording with you throughout the term.
The harvest donations were gratefully received by New Starts, who have always supported members of our school family, but during lockdown were exceptional in the provision they provided.
We were pleased to be able to offer hot dinners to Key Stage 2 during the final week of last half term and following the success of the reintroduction of hot food, we are delighted to be able to roll out hot dinners to Key Stage 3 from next Monday. The problem we have is not with cooking the food, but having enough space for year groups to be kept in their separate bubbles whilst being served and eating their hot meal, but with some creative thinking and planning we have managed to find a way that complies with the new regulations. St John's is a very old school building and was not built with socially distancing in mind.
Whilst mentioning the school building, I must thank you for your understanding following our flood and subsequent closure to Key Stage 3 for the first week of this half term. Although we have managed to have the roof temporarily repaired, more work will follow during the Christmas holiday to ensure that we don't experience such an event due to a leaking roof again.
The temporary closure did allow us to put our blended learning strategy into operation and as such staff are becoming more proficient and confident delivering lessons and conducting meetings virtually. Having spoken with the school council, the pupil's feedback regarding these lessons was unanimously positive. We are now looking forward to hosting our first virtual Parent's Evening at the beginning of December.
Before I conclude I must publically thank the staff at St John's as it is due to their professionalism that the school has been able to run so smoothly. Online lessons and blended learning creates extra preparation time and in addition to that they have spent hours covering colleagues who are not able to be in school, with some staff Zooming into lessons from home. We had 12 members of staff absent last week, yet due to the hard work and dedication of the staff, the show went on and the children were hopefully unaware of the extra paddling the staff were doing under the water to keep us all afloat.
As we wait to see what announcements are made on 2nd December regarding the lifting of restrictions, I would like to remind our families that we are here to support you in any way we can, so please do contact us if there is anything we can do during these challenging times. Stay safe and well.
With my very best wishes, Mrs A Elwell