Active Playground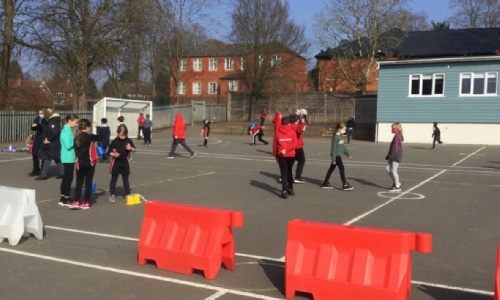 This week has seen the return of our "Active Playgrounds" initiative.
During lunchtimes, on Tuesday and Thursday, children will have access to a wide variety of sports and play equipment. The purpose of this is to encourage physical activity and participation amongst the pupils and to promote social development through increased participation.
Pupils are not only able to enjoy this exciting opportunity but have the chance to win a host of sporting prizes including sports watches and equipment.
This is just the first of a number of ways that we at St John's Middle School are looking to encourage increased activity by our pupils in line with the government's strategy for all children to spend 30 minutes being active during the school day.
We look forward to sharing these with you as the year continues.