Head of School Message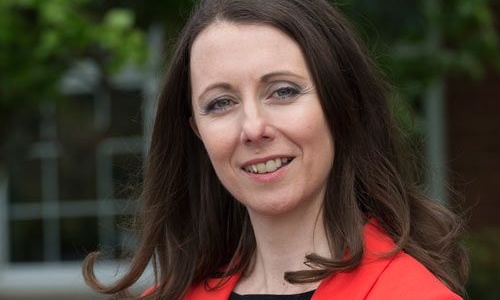 Dear Parents/Guardians
I can't believe how quickly the weeks have passed and that we are approaching the penultimate week of the Spring Term.
I was looking forward to reporting on school life returning to some normality, with the whole of our school community back together. Unfortunately, some of our children are once again at home isolating and the Zoom lessons that we were hoping were a thing of the past have made a comeback. Trying to look on the positive side, we are fully set up for a seamless transition to virtual teaching for our pupils at home, our school family should all be back together again before the end of term and Spring is just around the corner.
As we break up for Easter we say goodbye to three valued members of our staff team. Firstly, Mr Reeves our school Site Manager is leaving us to take up a post closer to his new home. Mr Reeves has been at St John's for 7 years and we thank him for his loyal service. We also bid a fond farewell to Mr Hill, Year 5 class teacher, who is leaving us to follow his passion to work with Key Stage 1 children in a Primary School. Although Mr Hill has not been with us long, he's made a big impact on both the pupils he teaches and his colleagues. He will be missed by the whole school community.
Finally, Miss O'Donnell, is a valued member of our support team and assists some of our pupils with additional needs, is leaving us to take up a teaching post in Worcester. We will be very sad to see her leave, but excited for her as she begins her teaching career. We thank all the departing staff for their service to St John's and wish them the very best in their new positions. We hope that they stay in touch with all of us here and find time to make the occasional visit.
As staff are leaving us, we warmly welcome new members to the St John's staff team. Firstly, Mrs Hall a very experienced Primary teacher, will replace Mr Hill in Year 5. Mrs Hall will be visiting her new class next week to introduce herself and to get acquainted with their routines. Additionally, we welcome Miss Linford who will be a welcomed addition to our support team and I hope to be able to introduce our new Site Manager in our next newsletter, as we are interviewing in the final week of term. We wish all our new staff long and happy careers with us at St John's.
We optimistically look forward to the Summer Term with the hope of relaxation of some of the restrictions, the gradual reintroduction of our extensive extracurricular programme and the anticipation of warmer weather. Until then have a wonderful Easter and stay well until we welcome the whole school back on Monday 19th April.
Best Wishes,
Mrs A. Elwell