P.E Update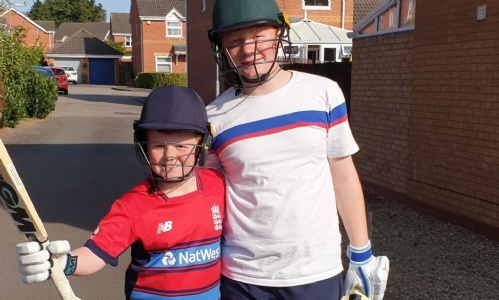 We cannot tell you how fantastic it has been to have our extracurricular clubs back up and running. It has taken extra organisation, with year groups bubbles and using different gates to exit but I think we are getting there and the children seem to be enjoying it too.
PE and School sport are a very important part of the St John's community, we take great pride in our sporting offer and we have really missed this part of school life.
Last week 12 members of staff and over 450 pupils were involved in an extracurricular sport which is over 70% of our pupils!
Many of our clubs have waiting lists so if your child no longer wants to attend a club it is important that you send an epraise message to Mrs Jennings so that we can give another child the opportunity to attend. If your child misses two sessions with no communication to inform us of why then they will lose their place at that club.
As part of the Covid restrictions, pupils are unable to use our changing room facilities and therefore should attend school in their PE kit on PE days and on days they attend after-school sports clubs. With the pupils wearing their PE kit around school, it is important more than ever that we maintain our high expectations in relation to what the pupils can wear as part of their PE kit. The main issues we have had is the wearing of leggings and also branded non St John's hoodies.
Leggings have only ever been allowed for dance and gymnastics lessons and whilst we were initially lenient and allowed them over the winter when the weather was much colder, as the summer term is now upon us, we request once again that leggings are not worn.
As the pupils are spending the whole day in PE kit, we are allowing plain black tracksuit bottoms over the summer term. S & H school wear do have some fashionable tracksuit bottoms that match our PE kit, which were requested and chosen by the pupils 2 years ago. From the week commencing 3rd May, any pupils who are wearing non uniform hoodies or leggings will be sanctioned on epraise as per our positive relationships policy.
We completely understand that there may be some exceptions and that some parents may need support in acquiring the correct items. If this is the case, then please do get in touch with us.
A big congratulations to all the year 6 pupils, who missed the Bikeabilty course last year due to lockdown 1, who have now completed and passed the course! We are currently looking to see how many pupils would like to participate from year 5 and we will be in touch in the coming weeks with the dates and key information that year 5 parents will require.
Thank you for encouraging your children to attend our extracurricular provision and we look forward to more sports fun and events over the summer term.