Active Playground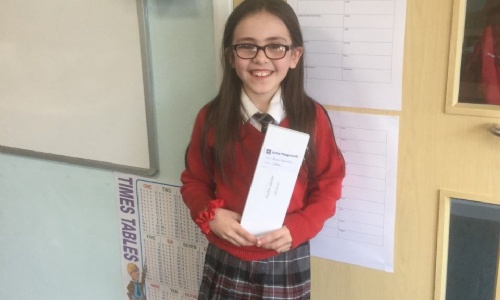 At the end of the last term we conducted the draw for our first set of Active Playground winners. Children who had earned entry tokens were automatically entered into the prize draw.
Twenty children won 10hp and there were eight lucky winners who each received a sports watch. The winners are listed below. There will be another draw at the end of this half term and a final one before the summer holidays.
Watch Winners
Scarlett O'Leary 6GM
Hannah Robinson 5MJ
Matthew Law 6BC
Dylan Warman 5CW
Maci Hanson 5AKE
Liam Jones 7NGE
Teegan Hopkins 8MF
Katie Rogers 8MF
HP winners
Lily Smart 7JD
Oliver Hinton 8AME
Ella Smith 6BC
Holly Ray 5AKE
Isabella Hollis 7NGE
Isaac Heptinstall 8AME
Annabel Steiner 8MC
Georgie Levine
Lewis Watson 5SW
Phoebe Taylor 7CS
Lewis Cowan 8AME
Josh Moulsdale 8JCD
Ella Croft 6BC
Archie Matthews 5LH
Amira Fereday 7JD
Betty Green 7KLN
Josh Whelan 6RSE
Scarlett Ryder 6GM
Frankie Brewer 8PM
Samla Kodera 5LH.