Waitrose £1'000 Grant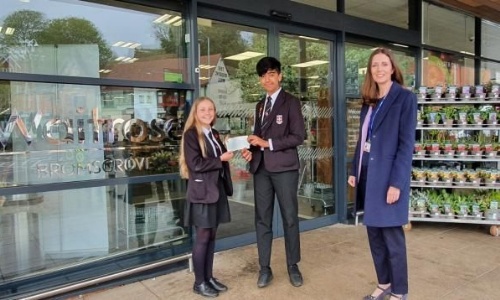 ST JOHN'S C of E Middle School in Bromsgrove has received a £1,000 grant from Waitrose.
The grant formed part of Waitrose's 'Give a little love' campaign' which aimed to give support to those affected by the Covid pandemic.
Every Waitrose store nationwide was given £3000 to support their local community.
The branch on St John Street chose to donate £1,000 to St John's School.
Head of St John's Middle School, Alison Elwell said: "We are thrilled to receive this money from Waitrose, they are very generous in their support of the local community. We are planning a special school council meeting to discuss how the children would like the money to be used to benefit our school community."
A spokesperson for Waitrose said: "It's always really important to us – and even more after the last year – that we support the areas in which we trade and help those that are at the heart of our community. We're really happy to be helping St Johns Middle School and the donation from Waitrose in Bromsgrove will be used towards purchasing laptops to support the students at the school."
The Waitrose campaign was also in partnership with charities Fareshare, a food redistribution charity and Home-Start who support families with young children.