Collective Worship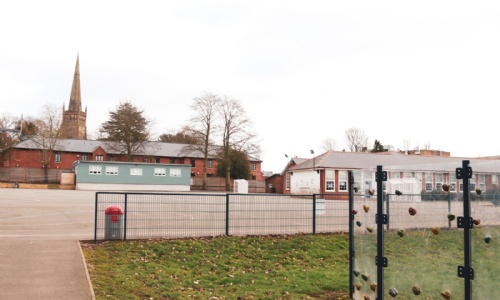 This half term we are exploring our value of perseverance, about how to be resilient, responsible, tenacious and patient. Sometimes known as 'Kingdom Season' this period of time between Harvest and Advent can feel a little bit like waiting for the waiting to begin.
Despite the modern tendency to treat the start of December as the beginning of 'Christmas', the four weeks leading up to Christmas, shortly to be upon us, do in fact have a slightly more sombre and restrained note in the church calendar. Advent Sunday (which this year falls on 28th November) marks the beginning of the liturgical year, and the start of our four week period of active waiting for the Birth of Christ, as we follow Mary and Joseph, the Shepherds and the Angels, and eventually the three Magi as they each undertake a pilgrimage journey towards Bethlehem and Emmanuel: God with us - God incarnate (the latin 'carne(m)' meaning 'meat' - literally 'God made flesh'), to be found lying not in a palace, but in a manger; a trough for feeding animals; in a stable, in little Bethlehem - David's City.
In our Collective Worship, we will light a candle in our Advent wreath each week, and think about the journeys of faith taken by the Patriarch's (Abraham, Issac, Jacob and their descendants), Prophets (those who foretold Jesus' coming), St John the Baptist (our school's patron) and the Blessed Virgin Mary - Mother of Our Lord. Christians are in many ways 'Advent people' - inhabiting the in-between times, the liminal space between the cross and Christ's coming again. As we journey together towards Christmas may your advent also be a time of journeying together towards the light of a joyful Christmas.
Notes for a biography - Godfrey Rust
When Jesus went to Bethlehem
I must say it was odd—
I wouldn't have been born that way
if I was being God.
When Jesus went to Nazareth
he spent twenty years in trade—
that's hardly a career
in which Messiahs will be made.
When Jesus picked his followers
a practiced eye could tell
he was plainly inexperienced
at hiring personnel.
When Jesus wandered Palestine
it was awfully hit and miss—
you'll never reach your customers
with marketing like this.
When Jesus worked a miracle
you don't need a degree
to know that healing on the sabbath
will annoy a Pharisee.
When he went to Jerusalem
he rode there on an ass—
such a PR opportunity
and Jesus let it pass.
When he went to Gethsemane
the game was not yet up—
there was time for him and Judas
to kiss and make it up.
When Jesus stood in Pilate's house
he didn't realise
that politics is all about
the art of compromise.
When Jesus went to Calvary
that's the ending of the story —
one more tragic hero,
death instead of glory.
He must have been mad—that's the
only way I understand it.
When Jesus went to Calvary
you'd almost think he'd planned it.