Cyberfirst Competition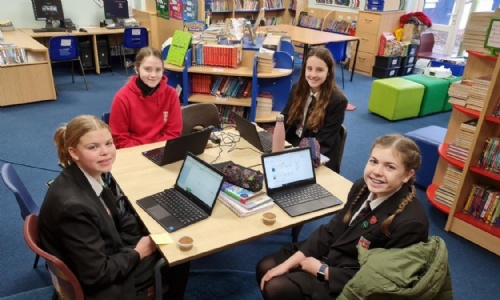 The CyberFirst Girls competition is a regional competition about cyber security and computing.
St John's originally had two teams attempt to make it into the regional final but only one made it, coming in 8th! 7000 girls took part in the regional qualifier with only 12 teams making it to the final.
We were all so excited on the day but so nervous. The competition was really high and the questions really hard but we are very proud of how well we did. We worked really well as a team and it was an amazing experience, something we will never forget. We had such a fun day and gained some great leaning experiences. Miss Jarvis did an amazing job of organising it and we couldn't have done it without her.
We wish good luck to girls who take part in the competition in the future, we know you will have a wonderful time.