Design and Technology
Design and Technology is an exciting subject in which our pupils construct artefacts and demonstrate their creative skills as they follow a 'Design Process'. In a largely academic curriculum, DT provides a welcome alternative where pupils can enjoy translating ideas of the mind, into physical materials they may cut, shape and join together.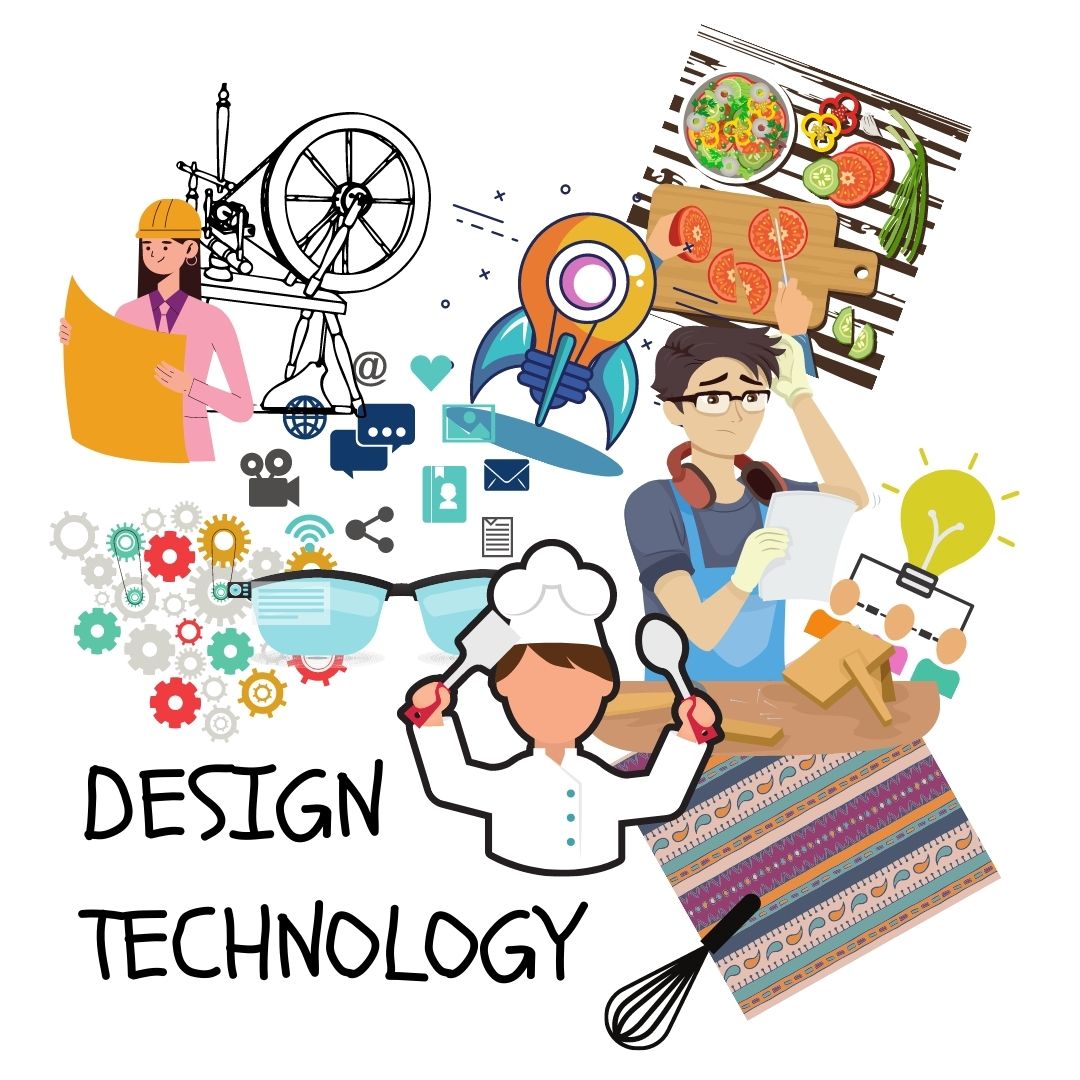 As adults we often struggle to see beyond the conventions of designed products we constantly encounter in our environment. With their unique view of the world, the young minds of our pupils are able to work outside these constraints to create design solutions which are always refreshing, interesting and sometimes truly inspirational.
Design & Technology Curriculum - All Years
Resistant Materials
Working in 'resistant' materials they will construct artefacts which have been designed for a variety of purposes. Some will be 'tested', some will be 'functional' and others will be 'aesthetically beautiful'. In year 7, pupils test their skills in manipulating a less familiar material - acrylic. Their design brief is to create a unique working clock which they can take home and display on their wall. In year 8 the 'design and make' activity involves working in wood to produce a model vehicle of their own choice and specification.
Textiles
Pupils will also tackle a number of design and make challenges working with 'textiles'. Here they will gain some valuable skills in marking out, cutting and sewing a variety of fabrics in their quest to produce soft products which display quality and have an interesting appeal.
Food Technology
The third discipline for our pupils to master is the fascinating area of 'food technology'. This has become a crucial part of the curriculum, as our heightened awareness of the need for good nutrition and healthy eating has been brought into sharp focus in recent years. It is important for our pupils to acquire skills in the handling, preparation and cooking of carefully selected food choices. Whilst health, nutrition and hygiene are vital components, our pupils are also encouraged to be adventurous and have fun with food.
Knowledge Organisers