Design and Technology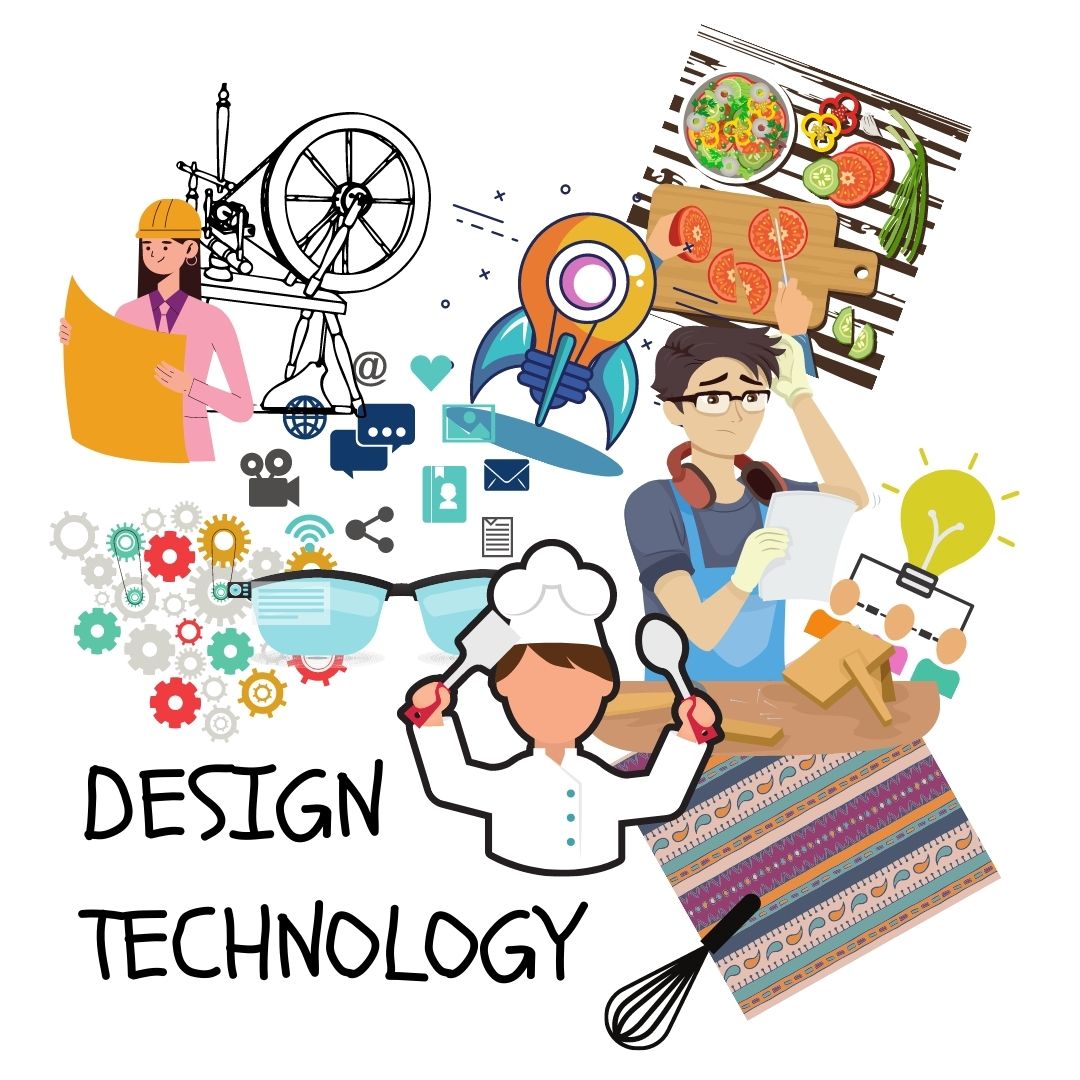 Design and Technology here at St. Johns offers our students a unique opportunity to respond to the designed world around them and play their part in creating artefacts and products that are fun and functional.
Implementing the National Curriculum, we provide a broad and progressive programme of units, thoughtfully sequenced to build knowledge and develop skills from years 5 to year 8.
Students apply themselves in DT, working through the process of 'Designing', 'Making', 'Evaluating' and utilising their 'Technical Knowledge' as well as their knowledge from other areas of the curriculum.
Students work through the design process, researching and analysing existing products, developing their own ideas through their designs and then using their knowledge and creative skills, they enjoy manipulating a wide range of tools and materials to create a final product. These assignments aim to promote patience, perseverance and pride in our students.
Students will experience this iterative process in the 3 main areas of 'Product Design (Textiles)', 'Product Design (resistant materials)' and 'Food and Nutrition'.
We aim to develop students' understanding of the social, environmental, economic and cultural impact of designed products during manufacture, use and disposal.
Design and Technology at St. Johns, will prepare our students to think critically about their environment and develop an aesthetic appreciation for good design in a manufactured world. The skills students acquire will advance their love and appreciation for creating artefacts in a variety of materials and by increasing their expertise, they will enjoy solving those common, practical tasks encountered in everyday life.
Design & Technology Curriculum - All Years
Resistant Materials
Working in 'resistant' materials they will construct artefacts which have been designed for a variety of purposes. Some will be 'tested', some will be 'functional' and others will be 'aesthetically beautiful'. In year 7, pupils test their skills in manipulating a less familiar material - acrylic. Their design brief is to create a unique working clock which they can take home and display on their wall. In year 8 the 'design and make' activity involves working in wood to produce a model vehicle of their own choice and specification.
Textiles
Pupils will also tackle a number of design and make challenges working with 'textiles'. Here they will gain some valuable skills in marking out, cutting and sewing a variety of fabrics in their quest to produce soft products which display quality and have an interesting appeal.
Food Technology
The third discipline for our pupils to master is the fascinating area of 'food technology'. This has become a crucial part of the curriculum, as our heightened awareness of the need for good nutrition and healthy eating has been brought into sharp focus in recent years. It is important for our pupils to acquire skills in the handling, preparation and cooking of carefully selected food choices. Whilst health, nutrition and hygiene are vital components, our pupils are also encouraged to be adventurous and have fun with food.
Knowledge Organisers