St John's Primary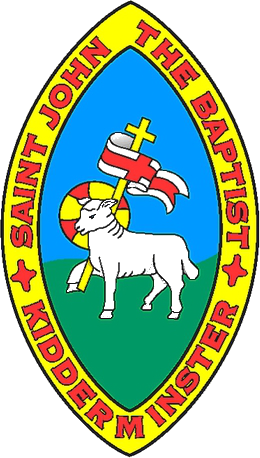 At St John's Primary, all of our work is founded on our core Christian values of Love, Foregiveness, Freindship and Truthfulness. Building on our core values our vision is for St John's to be:
a place where children are able to learn through their strenghts, with high standards and expectations and children are able to reach their full potential.
a place where God's world and diversity is celebrated, enjoyed and sustained.
a place that encourages every child to aspire to their dreams.
a place where friendship is at the heart and everbody feels safe.
a place with strong links to the local community, parents, governors and the Church.
a palce which enables children to learn about the importance of faith.
a place where individuality is valued and diversity is celebrated.
Whilst our school was created in the Autmn of 2007 in the Diosese of Worcestershire, the foundation of the school reaches back to 1850. Recognising its foundation, the school aims to preserve and develop it's reglious character in accordance with the principles of the Church of England.
"Above all, clothe yourselves with love, which binds us all together in perfect harmony. And let the peace that comes from Christ rule in your hearts."

Colossians 3. 14-15