Oakerwood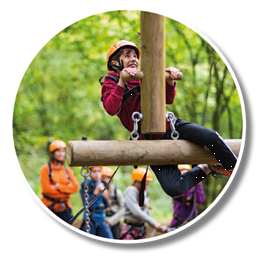 Oaker Wood is based in North Herefordshire. In 175 acres of mature woodland, in the heart of the countryside. We are half an hours drive from Hereford, 1 1/2 hours from central Birmingham yet once you arrive you feel a million miles away
Children experience a magical adventure at Oaker Wood, sleeping in Wooden Pods, learning to light camp fires, scaling trees, taking on our challenging assault course or racing the length of the lake on a raft.
Accommodation is based in Glamping Villages which are exclusive to each school group. Children sleep in bunk beds in wooden pods which they share, maximum 8 to a pod.
School teachers are allocated separate pods.
Camp Procedures
Each school will have exclusive use of a Camp Village.
Between groups the camps are cleaned and sanitised.
Children are not permitted in each others sleeping pods.
Our site toilets are allocated for each school group so at no point will different schools have to share facilities.
All equipment is sanitised between groups. All touch points are cleaned and sanitised regularly.