Religious Education (RE)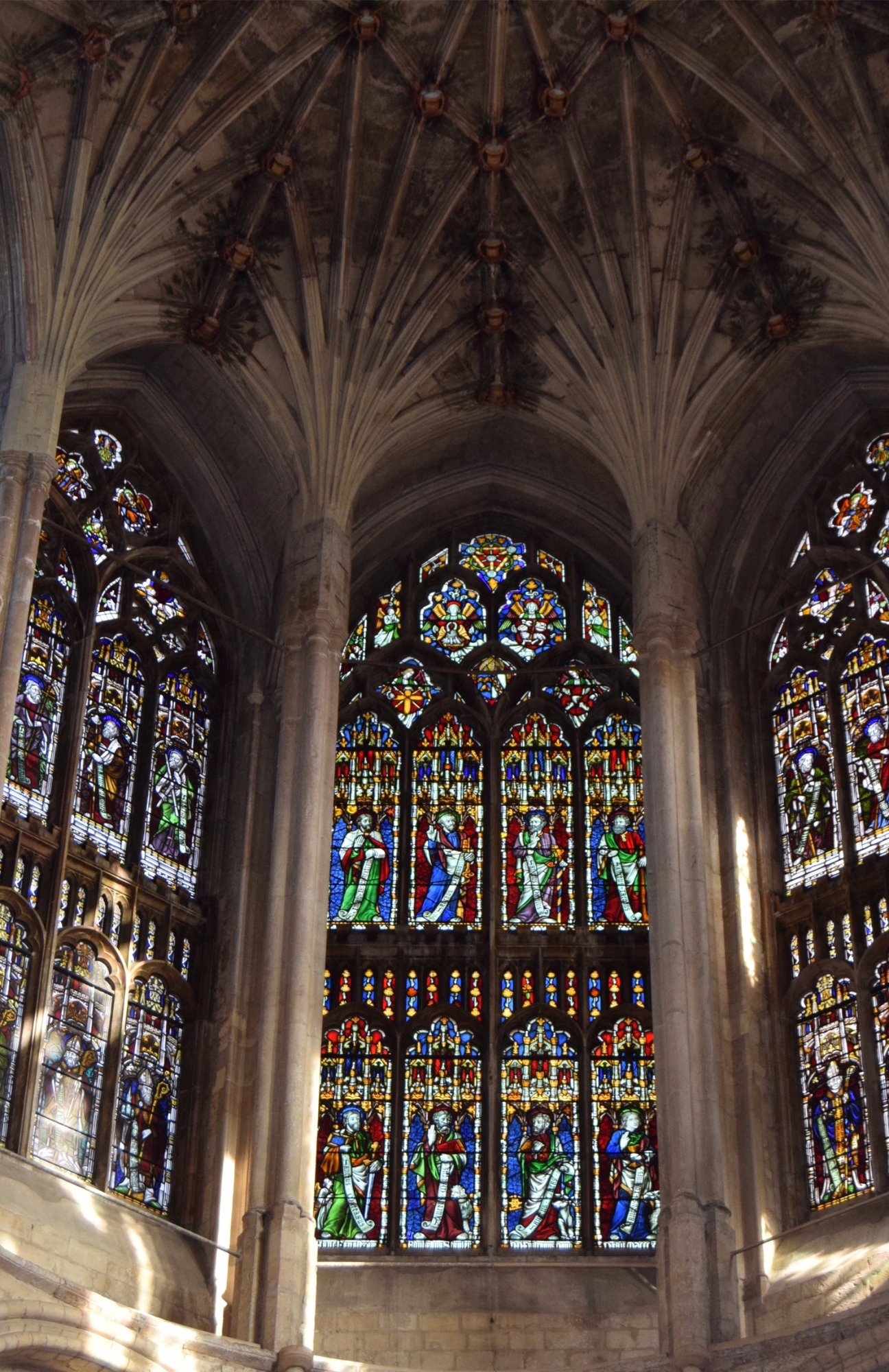 At St John's Middle School we aim to provide an RE curriculum that is ambitious, challenging, enriching and inclusive. We recognise that RE can be a first step to recognising and appreciating diversity and want St John's pupils to learn about things that matter in the lives of local people, people within our country and in the wider world. RE can support pupils in developing ideas, values and identifies and we encourage our pupils to express their insights and learn to agree or disagree with others respectfully. Our aims and vision for RE also reflect the principal aim of the Worcestershire Agreed Syllabus for RE (2020). The principal aim of this syllabus, which informs all RE planning, teaching and assessment is below:
The principal aim of religious education is to explore what people believe and what difference this makes to how they live, so that pupils can gain the knowledge, understanding and skills needed to handle questions raised by religion and belief, reflecting on their own ideas and ways of living.
The aims of RE
The threefold aims of RE elaborate the principal aim.
The curriculum for RE at St John's aims to ensure that all pupils:
1. Make sense of a range of religious and non-religious beliefs, so that they can:
identify, describe, explain and analyse beliefs and concepts in the context of living religions, using appropriate vocabulary
explain how and why these beliefs are understood in different ways, by individuals and within communities
recognise how and why sources of authority (e.g. texts, teachings, traditions, leaders) are used, expressed and interpreted in different ways, developing skills of interpretation
2. Understand the impact and significance of religious and non-religious beliefs, so that they can:
examine and explain how and why people express their beliefs in diverse ways
recognise and account for ways in which people put their beliefs into action in diverse ways, in their everyday lives, within their communities and in the wider world
appreciate and appraise the significance of different ways of life and ways of expressing meaning
3. Make connections between religious and non-religious beliefs, concepts, practices and ideas studied, so that they can:
evaluate, reflect on and enquire into key concepts and questions studied, responding thoughtfully and creatively, giving good reasons for their responses
challenge the ideas studied, and allow the ideas studied to challenge their own thinking, articulating beliefs, values and commitments clearly in response
discern possible connections between the ideas studied and their own ways of understanding the world, expressing their critical responses and personal reflections with increasing clarity and understanding
This syllabus is designed to support schools in developing and delivering excellence in RE. It responds to national calls for deepening pupils' knowledge about religions and for developing their 'religious literacy'. It does this by studying one religion at a time ('systematic' units), and then including
'thematic' units, which build on learning by comparing the religions, beliefs and practices studied.
The teaching and learning approach has three core elements:
Making Sense of Beliefs
Making Connections
Understanding the Impact
These are woven together to provide breadth and balance within teaching and learning about religions and beliefs, underpinning the aims of RE. Teaching and learning in the classroom will encompass all three elements, allowing for overlap between elements as suits the religion, concept and question being explored.
We strongly support and promote the School's Core Christian Values in RE and the department gives out termly certificates for these nominated by staff and pupils.
We try, wherever possible to have visits and speakers to enrich our RE curriculum. For example in Year 5 all pupils visit the local Christian church and in Year 8 we visit a Sikh Gurdwara. All pupils are encouraged to take part annually in the national 'Spirited Arts' Competition run by NATRE.
Religious Traditions Studied
KS2- Christians, Muslims , Hindus, Jews and consideration of non-religious world-views
KS3 – Christians, Muslims, Sikhs, Buddhists and consideration of non-religious world-views
Time for RE
RE is allocated one 55 minute lesson per week for all classes. We also have enrichment days in RE as part of the Enrichment Days School Timetable.
Curriculum
Year 5
Autumn Term
What is RE?
School Values
What does it mean if God is holy and loving?
Why do Christians believe Jesus was the Messiah?
Spring Term
What does it mean to be a Muslim in Britain today?
Why is the Torah so important to Jewish People?
Easter - Artefact
Summer Term
Christians and how to live: 'What would Jesus do?'
What matters most to Christians and Humanists?
Year 6
Autumn Term
What is RE?
Creation and Science- Conflicting or Complementary?
Why do some people believe in God and some people not?
Spring Term
Why do Hindus try to be good?
What do Christians believe Jesus did to 'save' people?
Easter – The Three Trees
Summer Term
For Christians, what kind of King is Jesus?
How does faith help people when life gets hard?
Year 7
Autumn Term
What is RE?
What is good and what is challenging about being a Muslim teenager in Britain today?
Incarnation – Why do Christians believe Jesus is God on earth?
Spring Term
The Buddha: How and why do his experiences and teachings have meaning for people today?
What does it mean for Christians to believe in God as Trinity?
Easter – Entry into Jerusalem. Respond to Art work
Summer Term
Does the world need prophets today?
Should happiness be the purpose of life?
Year 8
Autumn Term
What is RE?
What is so radical about Jesus?
What is good and what is challenging about being a Muslim teenager in Britain today?
Spring Term
How are Sikh teachings on equality and service put into practice today?
Should Christians be greener than others?
Easter – The Last Supper – Various artist responses
Summer Term
Inspirational People – Malala Yousafzai
Why is there suffering? Are there any good solutions?

Key Performance Indicators