French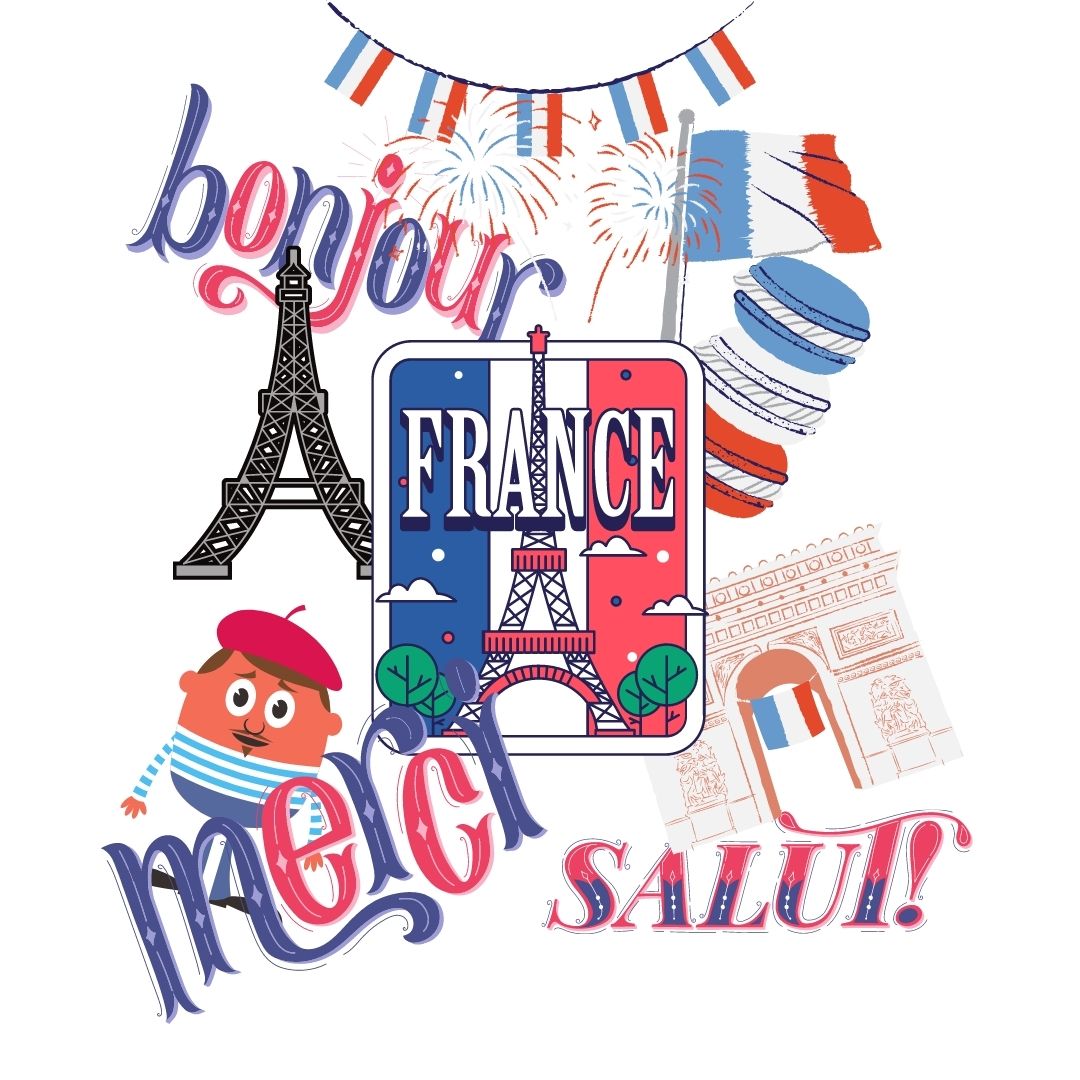 Our intent is that all pupils develop a genuine interest and a positive curiosity about French, finding it enjoyable and stimulating, and learn in an enjoyable, positive and inclusive environment. Pupils will have the opportunity to explore and develop a deeper understanding of other cultures and the World around them with a better awareness of self, others and cultural differences. The intention is that they will be working towards becoming life-long language learners and well-rounded citizens.
The focus of our curriculum is designed for the development of pupils' communication skills, self-efficacy, strong and durable retention of language, independence and autonomy. Through the three pillars of progression- phonology, vocabulary and grammar- pupils will also develop through their learning journey phonetic knowledge that will enable them to converse confidently, providing a reinforcement of many literacy skills from their first language. Pupils will learn how to manipulate grammar to enable them to personalise information and retain core structures that can be recycled in a variety of real-life situations. Through their increasing confidence, they will become resilient and competent linguists who are open minded and adaptable communicators.
They will have a better understanding of how languages are interconnected and will deepen their knowledge of core vocabulary and grammatical structures learnt which will be practised and retrieved so that pupils are confident communicators in all four languages skills: listening, reading, speaking and writing.
Our curriculum will help them to go and achieve their potential, not only on an academic level but also as global citizens living in an ever changing multicultural and interdependent World. Opportunities at KS3 provide pupils with real world contexts to apply their knowledge such as our trip to France as well as drawing on the wealth of material online to support cultural and social awareness.
With a knowledge rich curriculum, pupils will acquire and expand communication skills and creativity and a deeper understanding and appreciation of other cultures on a local, national and international stage. We also offer a weekly French club and celebrate languages with our Year 7 French ambassadors.
Using a range of strategies, we develop pupils' positive mindset, sense of perseverance, confidence and soft skills. Wanting to succeed, through hard work and achievement, pupils want to learn more and will be willing to overcome their own boundaries to aim higher.
Curriculum
Knowledge Organisers
Key Performance Indicators