Attainment and Progress
The progress of Pupils at St John's C of E Middle School.
We are proud of the outstanding progress that pupils make in all year groups at St John's Middle School. Please see below for further evidence.
It is important to remember that as a middle school the progress that pupils make must be judged from the time they join the school in Year 5 to when they leave in Year 8. There is a problem nationally with how the DfE judges middle schools as the only national comparator they use is based on progress from KS1 (end of Year 2) to KS2 (end of Year 6). This is not a reliable or fair way of judging pupils' progress in a middle school and is something the National Middle School Forum has been challenging the DfE about for many years. The reason the DfE's judgment of progress in middle schools is unfair and unreliable is that 50% of the progress measure they use relates to Years 3 and 4 when pupils are NOT attending middle school. It also takes no account of the progress pupils make in Years 7 and 8 (KS3). Ofsted is aware of this issue and the need to judge the middle school from entry to exit.
St John's Middle School uses robust, rigorous and externally benchmarked, moderated and validated assessments to judge the progress pupils make across their four years at this school. The quality of this data has been corroborated by Ofsted and the DfE and acknowledged as credible to use when making judgments about middle schools. The data shown below is based on this.

Attainment
There was a change in the way pupils were assessed in 2016 at key stage 2. The government has moved away from using levels and now schools report on the proportion of pupils attaining a nationally expected standard. These scores should not be compared to a previous year's results as there is a significant difference in what constitutes the expected standard compared to previous levels.
At St John's Middle School, pupils take a series of tests called GL assessments when they enter the school and at the end of each subsequent year. GL Assessment is a nationally recognised testing service and provides us with reliable data with which to measure progress and make comparisons on a national context. The tables below show the progress that pupils and key groups of pupils make over 4 years, we call this entry to exit data.
2017 Results
Percentage of pupils attaining expected standard in 2017 - SATS Results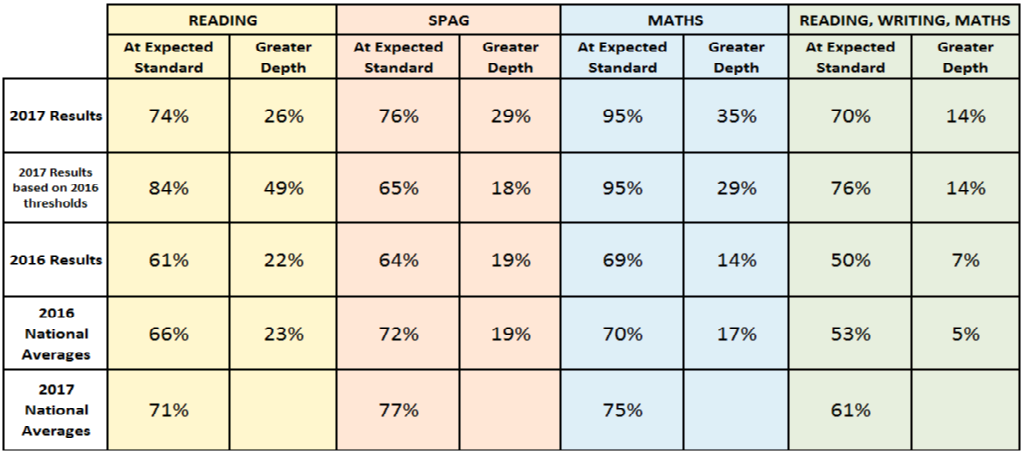 Expected Progress 2017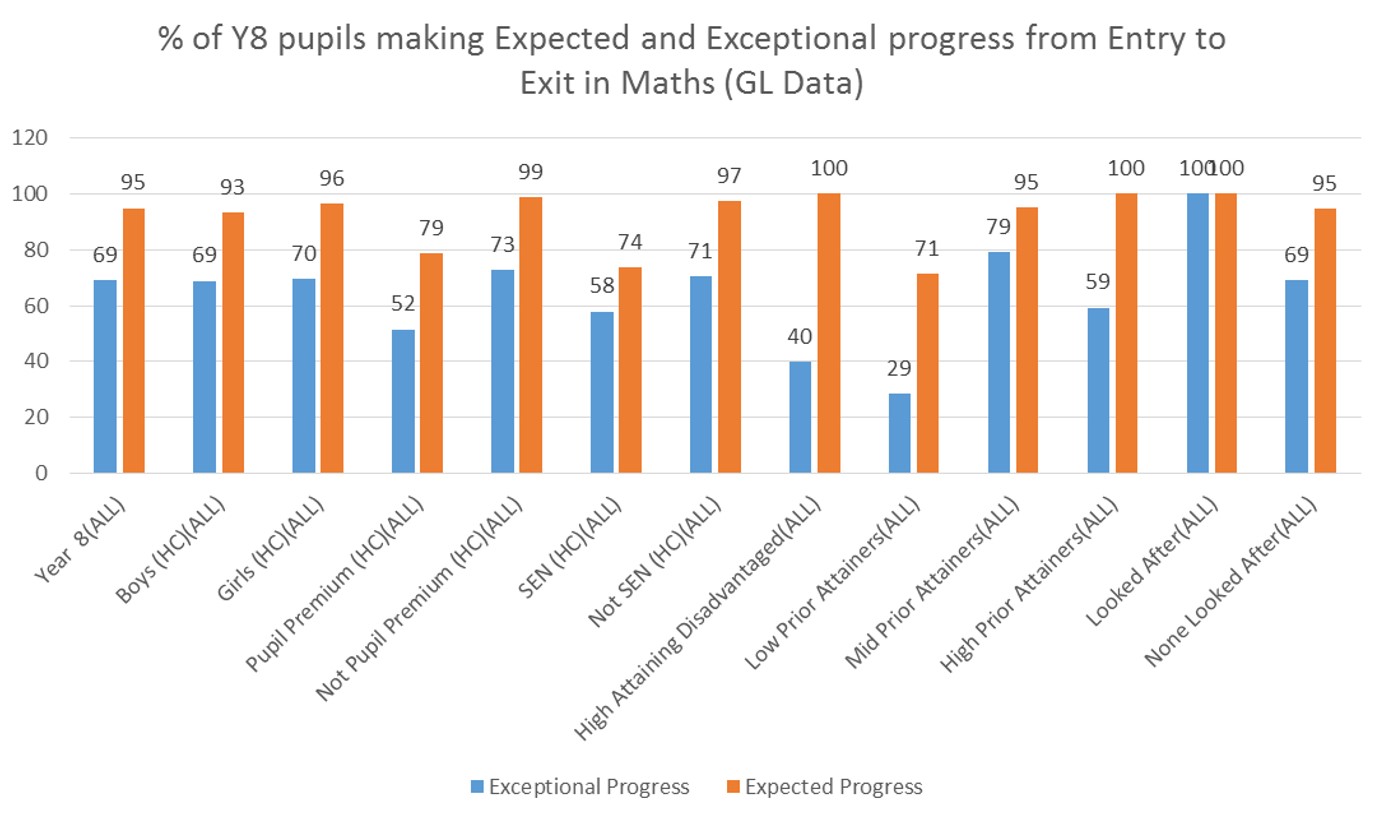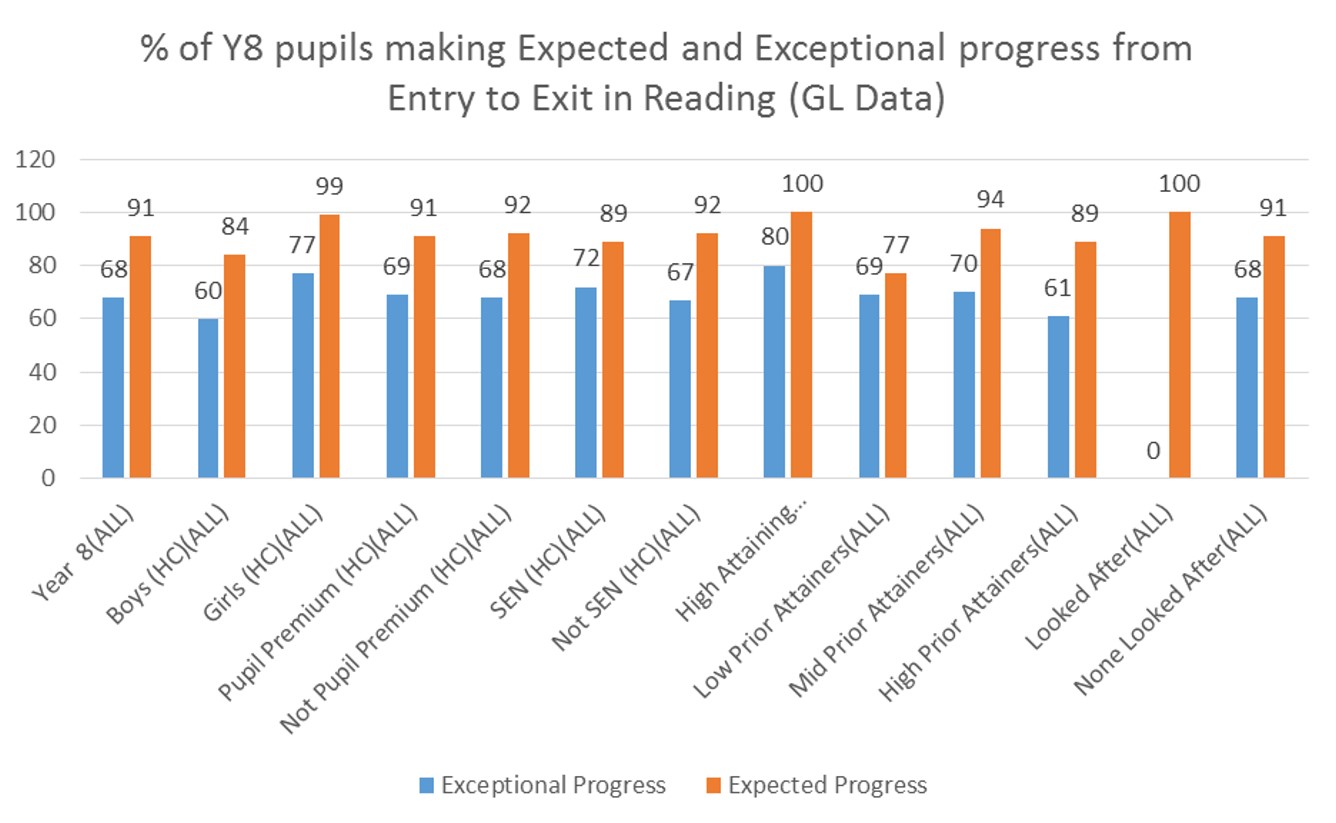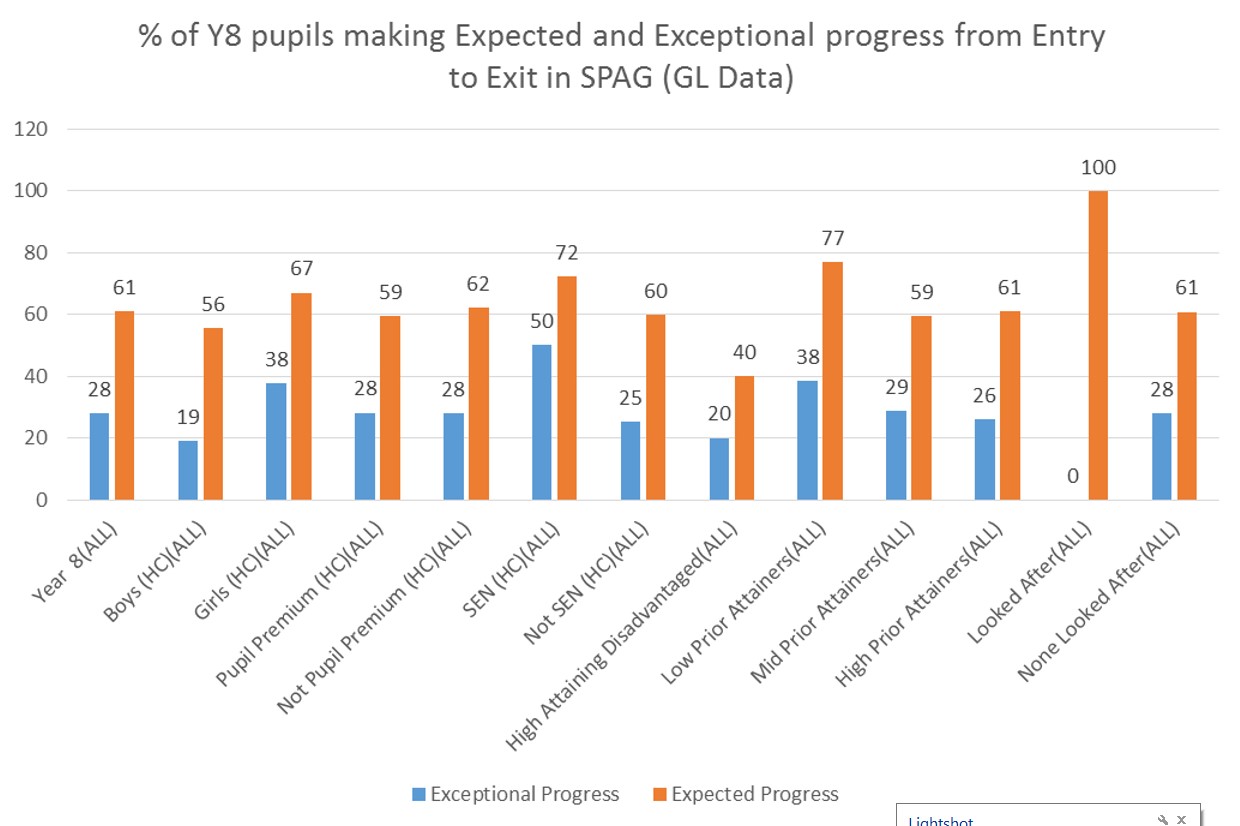 2018 Results