Music

Our Vision — The Importance of Music
Music is powerful. It is a vehicle through which we:
Are taught to communicate through sound

Realise our expressive voice through performance and creativity

Develop emotionally, spiritually and socially through exploring our cultural differences and different modes of artistic self-expression

Develop physically, through movement, dance and learning instruments

Enjoy and achieve, through participation

Can define ourselves, through reflection and forming opinions.

Can build cultural capital, experiencing and responding to the best of artistic musical output from today, around the world, and through time.
At St John's our vision is that our music curriculum will give all pupils the opportunity to make more music, think more musically and thus become more musical. We aspire to enable our students to enjoy a long-lasting relationship with music both during their time at school and beyond. To achieve this, we believe in offering students opportunities to acquire, and put to use, a dynamic skills set that makes it possible for them to perform, produce, reflect and evaluate musically. We will foster and harness the musical progress of every child and nurture their growing, expressive creativity to the backdrop of an engaging, challenging and culturally varied curriculum.
KS2 - How Music Works
At KS2, the curriculum is based around the fundamental skills needed to be a good musician. We will perform, compose and develop our musical skills together. There is a strong focus on singing and the use of the voice, and the acquisition of keyboard skills. There are opportunities to experience high quality music from many cultural backgrounds.
KS3 - Music in Context
At KS3 the driving aim of the curriculum is to expose students to a wide range of music from different times, cultures and traditions through a musically diverse and comprehensive scheme of work that focuses on contextual understanding. Students will develop the inter-related skills of performing, composing, listening and appraising. Students will focus on when, how and why music was created, and use this to inform and develop their own expressive musical voice and identity.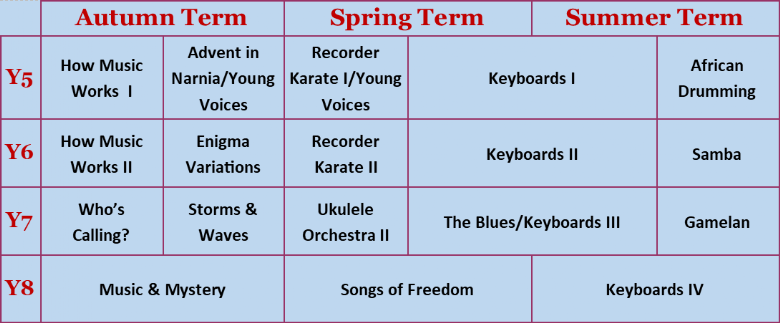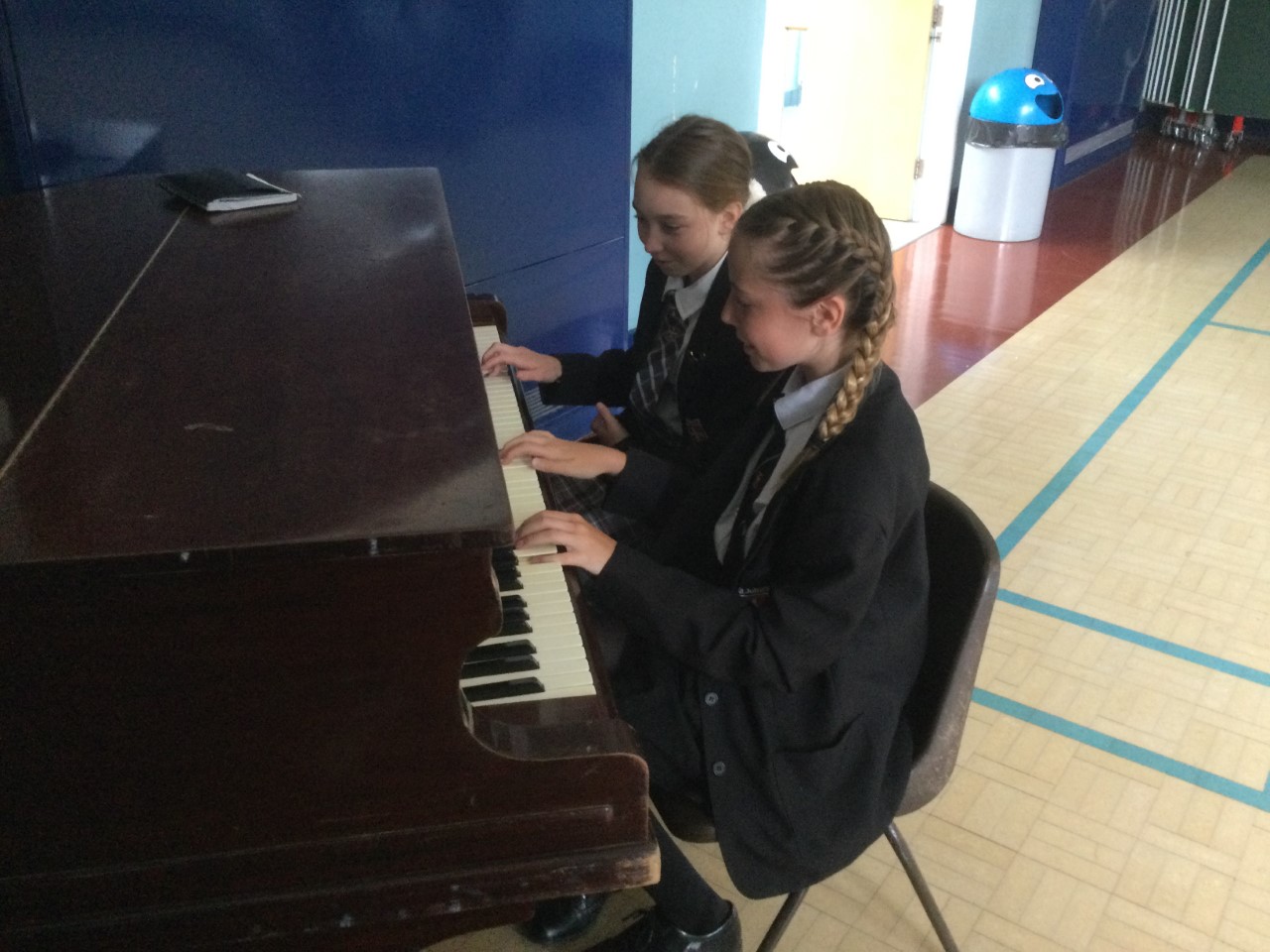 Knowledge Organisers
Year 5
Please click the button below to access a Knowledge Organiser.
Year 6
Please click the button below to access a Knowledge Organiser.
Year 7
Please click the button below to access a Knowledge Organiser.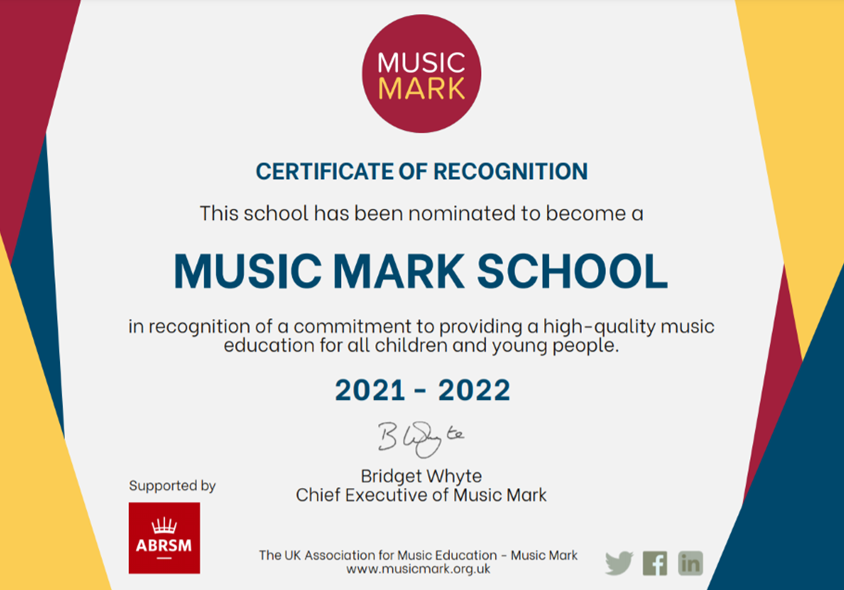 Key Performance Indicators